The 2022 LawCareers.Net Student Law Society Awards winners have been announced!
---
The aim of the awards is simple: to highlight and celebrate the great work that societies at campuses up and down the country do, and the fantastic events and opportunities they create for their members.
The 2022 Student Law Society Awards took place on 17 March 2022 in London. You can find the full list of nominees and winners via the menu above.
Submissions for the 2023 Student Law Society Awards will be opening in Autumn 2023.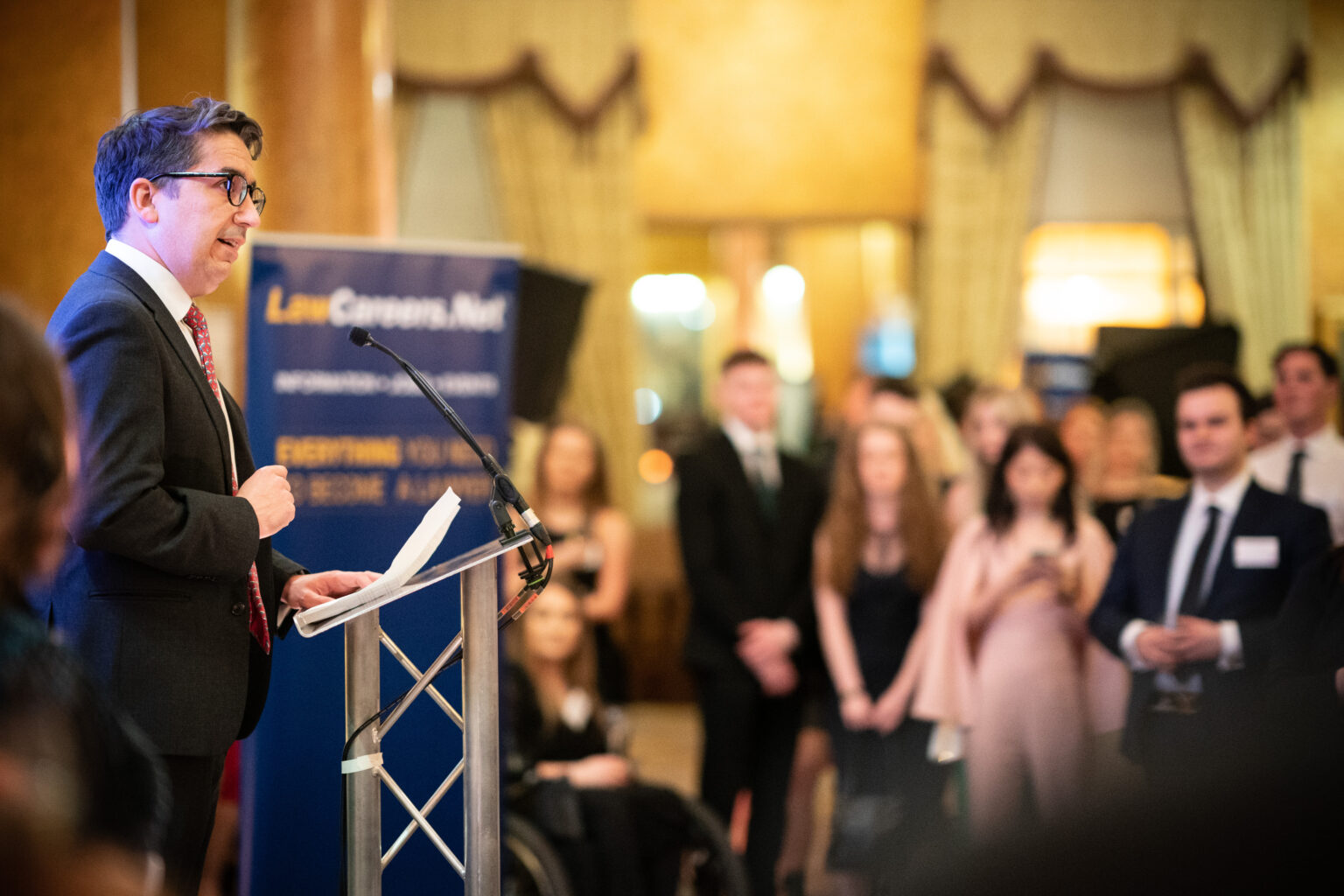 A student law society can be all things to all people; it is a social hub, a place where members can improve and share their knowledge and understanding of the law and legal industry, a place to develop skills, to contribute to society, to argue and debate, and to have fun. And, of course, developing employability is a vital part of the brief of student law societies. They are hubs for empowering members to appreciate what sorts of career they can have, work out what they need to do to realise their ambitions and take practical steps to do so. LawCareers.Net is particularly keen to support this aspect of societies' activities.
If your society is interested in getting involved with the 2022 awards, please email Bethany Wren at [email protected]
Award categories 2022
Best at student engagement
Best careers event – sponsored by AllHires
Best social event
Best society for non-law students – sponsored by Shoosmiths
Best society for first-year students – sponsored by Burges Salmon LLP
Best society for commercial awareness – sponsored by Lexology
Best society for aspiring barristers
Best society for mooting
Best society for pro bono – sponsored by Reed Smith
Best society for welfare – sponsored by Trowers & Hamlins LLP
Most committed to increasing diversity – sponsored by Baker McKenzie
Best law society president – sponsored by Osborne Clarke LLP
Best law society overall – sponsored by DWF Group Plc