Sullivan & Cromwell's mantelpiece is already groaning with awards in recognition of its stellar trainee recruitment programme which, remarkably, is still under 10 years old. S&C eschews the large trainee intakes at other City firms in favour of small cohorts, meaning that the level of investment in every trainee is first rate and that extensive exposure to high quality international work is guaranteed. That approach is mirrored in a best-in-class vacation scheme and the wider recruitment process – read on to learn more about this year's Best Recruiter – US Firm in the City.
US outfit Sullivan & Cromwell has long been a byword for quality. So it should come as little surprise that the firm is adding the LawCareers.Net Award for Best Recruiter, US firm in the City to a trophy shelf already groaning with honours. What might cause a few eyebrows to rise is that this prize-winning scheme is not even 10 years old.
This recruitment and training programme is bespoke rather than off-the-peg and was cut for the unique needs of S&C's London office. While it has a (relatively) modest cohort of 80 lawyers – half US-qualified and half English-qualified – its clients are globally recognised companies, who know and appreciate couture when they see it.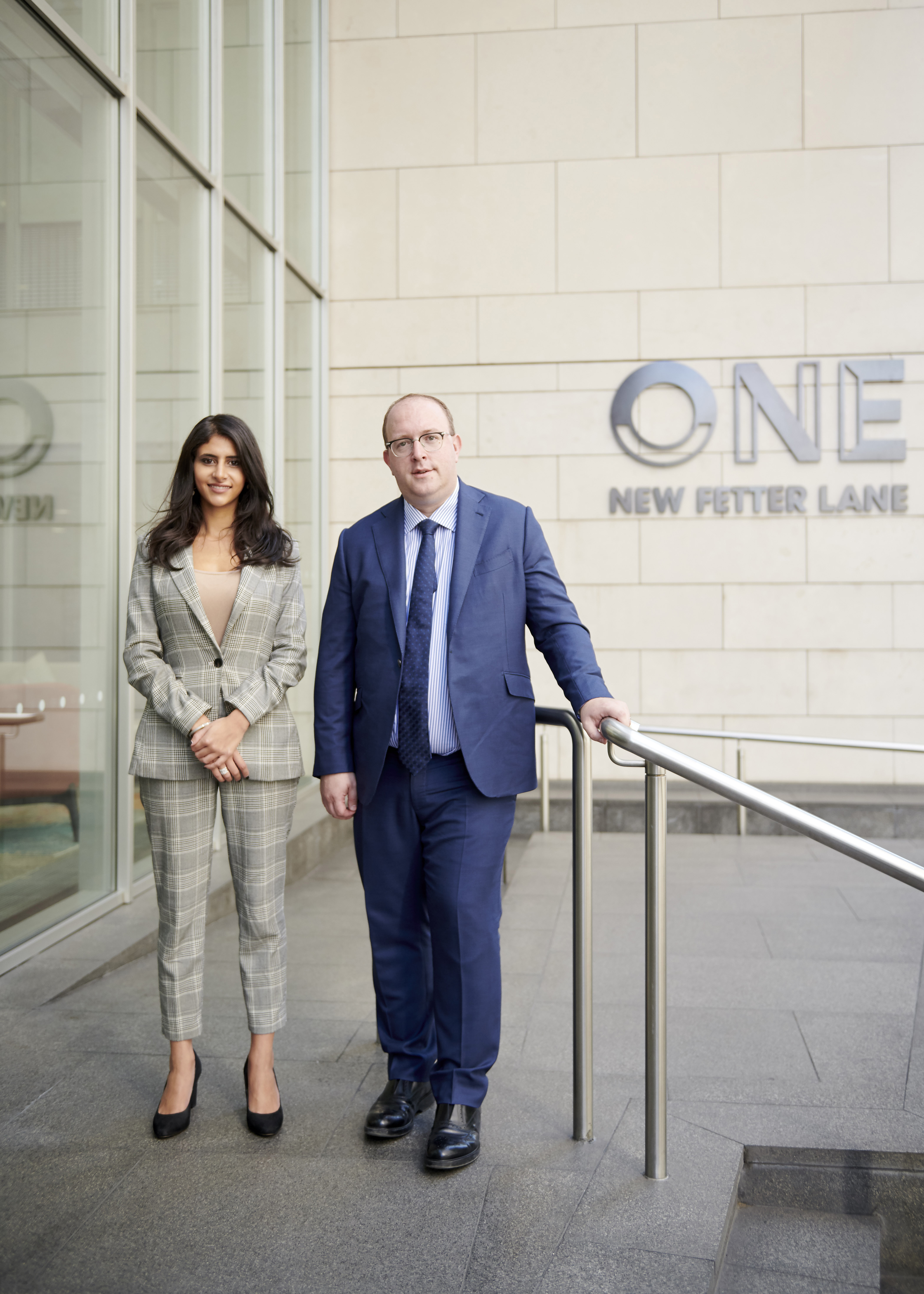 Ben Perry is one of the original designers of S&C's recruitment and training scheme. The training principal has been with the firm for 19 years, joining in 2000 when there were only a handful of English-qualified lawyers in S&C's London office. He became a partner in 2008 and shortly afterwards the firm decided to launch the programme to recruit and train its own English-qualified lawyers.
He was joined by Kirsten Davies, trainee solicitor recruitment manager, who was recruited by S&C in August 2010 specifically to help set up the programme. With a legal background– she read law in the United Kingdom and previously worked as a corporate paralegal – and experience in graduate recruitment, Kirsten brought the ideal combination of skills; hers and Ben's is a working partnership that has stood the test of time and continues to offer something out of the ordinary.
The obvious difference between the training offered at S&C and other firms is the very small numbers involved. "We tend to find that candidates look at us and what we can offer in terms of the level of investment and expense," Ben explains. "We encourage people who thrive in that environment."
"We expect that every trainee will stay and become an associate," he continues with disarming honesty. "Because of that we do not take on more than we can offer places for: in terms of numbers, that's between four and six a year."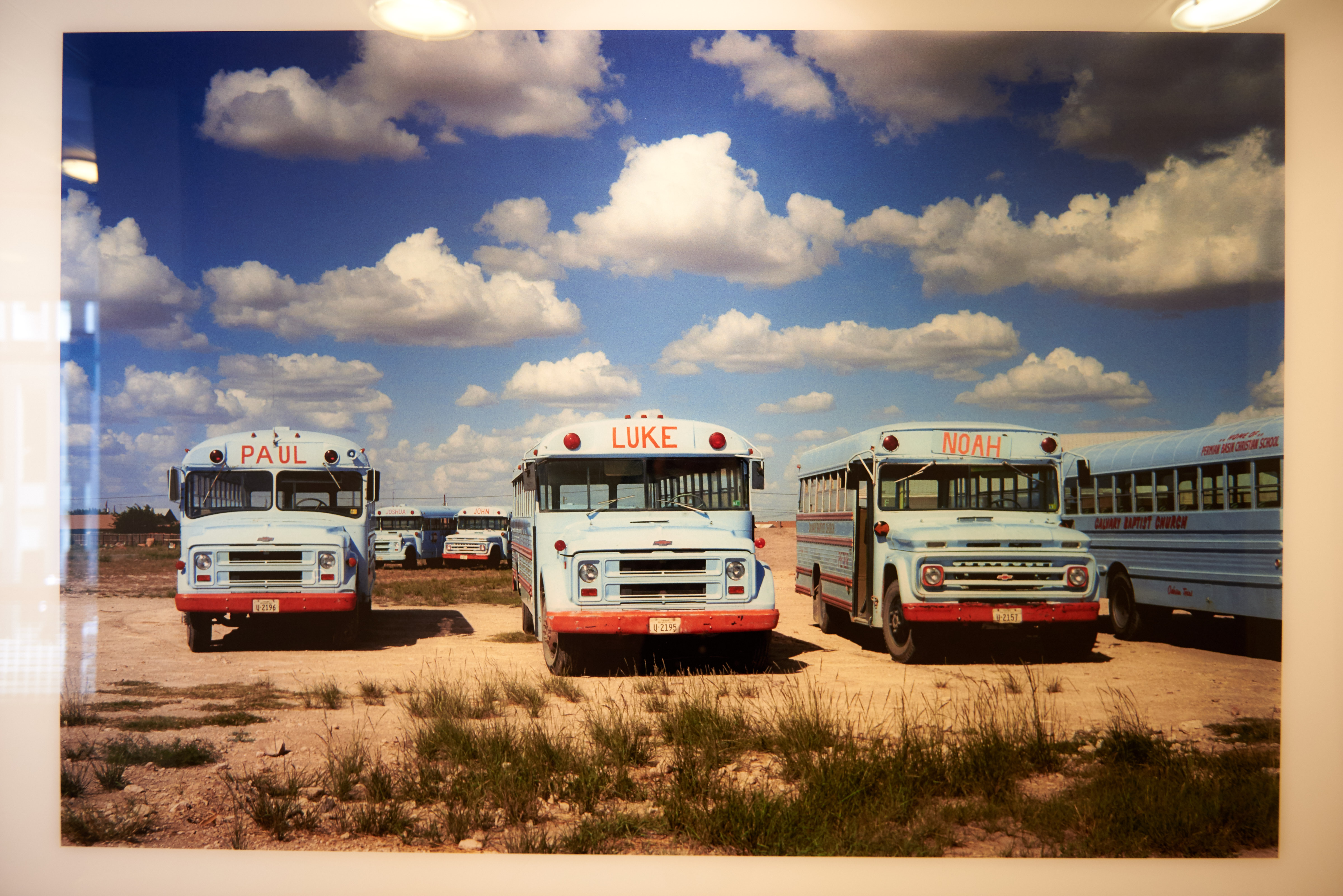 It's devastatingly simple, yet the courage to limit each year's intake to such a small number has profound knock-on effects. If a firm is prepared to take the risk that its hiring choices are all good ones, this leaves it with a great deal more resources – in terms of support and attention – to lavish upon the chosen few. It also means that there is an abundance of opportunities for every S&C trainee. "All trainees have the opportunity to go abroad," Ben confirms. "That part of the training contract is not a competitive process." Global possibilities are a luxurious benefit of being part of a truly international firm, with offices in New York, Melbourne and Beijing – to name but a few.
While having such opportunities as a given is a pleasant perk for those who apply to the firm, it's not the real draw. They come for the work.
Nadine Nijim is a trainee in the second seat of her first year, yet she can already talk about a level of involvement that would be the envy of many associates in other firms. In the very first week of her first seat – antitrust – she helped to draft an antitrust filing as part of a large merger. "After my draft I had one-to-one mentoring with senior lawyers, who marked it up and showed me how to improve it," she recalls. The final antitrust filing that featured in the deal featured her work – a fact that she notes with obvious pride. Later in that same seat she attended client meetings around the world, including one at the European Commission.
It's no surprise then that this is exactly what attracted her to the firm in the first place. "S&C has a stellar reputation, a good corporate department and it's truly international, with a vast global reach," she enthuses. "And the small intake guarantees a lot of high-calibre work."
I have day-to-day involvement with all the trainees. This is simply not possible in a larger firm with a larger intake.
That quality is also partly down to the unusual way that S&C is structured. Whereas at many firms, a department such as corporate law is usually sub-divided into specialisms, S&C takes a bolder approach and runs it as a a generalist department. "I like it – it means that you don't develop tunnel vision; you learn to take a much broader view of legal issues," explains Nadine. "I think it leads to more innovative and creative lawyers"
Ben believes that this has benefits at every level. "In a rigidly departmental system, people can get bored," he argues. "We're a small office but we look at the bigger picture. If a trainee is in an area that is currently quiet, we have the flexibility to offer them work in an area where more is happening. It takes a lot of work but I think that it's worth it."
This support and care is apparent in every part of the training scheme. "I have day-to-day involvement with all the trainees," Ben explains. "This is simply not possible in a larger firm with a larger intake. In addition, in larger firms it's likely that someone would only want to be in my role for a couple of years before handing over to someone else."
Nadine was awarded her place on the training programme after a vacation scheme, which – no surprise – shares the same focus on quality, with an enormous amount of partner buy in. "We have a very hands-on approach with our vacation schemes," Kirsten confirms. "I believe that at some other firms there can be a great many in-house presentations and a lot of project work. We don't do that. They get real work at a real firm – it's the only way they can get a sense of what they're getting into."
Nadine agrees wholeheartedly. "Right from the start of my vac scheme I felt that my contributions were being valued," she recalls. "From the beginning, I was doing real work on real cases." Crucially, she felt that this level of trust cut both ways. It was not about S&C presenting an idealised shop window to sell the firm – rather it was an honest insight into what potential trainees could expect. "The vac scheme did reflect the reality of life at the firm and the level of work expected from trainees," she explains. "S&C never said it would be an easy life, but they did show me that the work would be interesting and rewarding."
While the vac scheme functions as a prime recruiting tool, S&C also recruits from open applications in order to ensure as wide a pool of talent as possible. "We receive applications and recruit from people from all life paths," Kirsten shares. "We consider what they have submitted and judge each application on the merits."
Applicants for both the vac scheme and the graduate training scheme must both send a CV and personalised cover letter in the first instance – but don't be fooled by the simplicity. That letter needs to stand out from the crowd. "We get a lot of blind applications," Kirsten says drily – needless to say, form letters do not win their senders any further contact. "We want people who have really researched the firm and who can demonstrate this; people who want to succeed at Sullivan & Cromwell."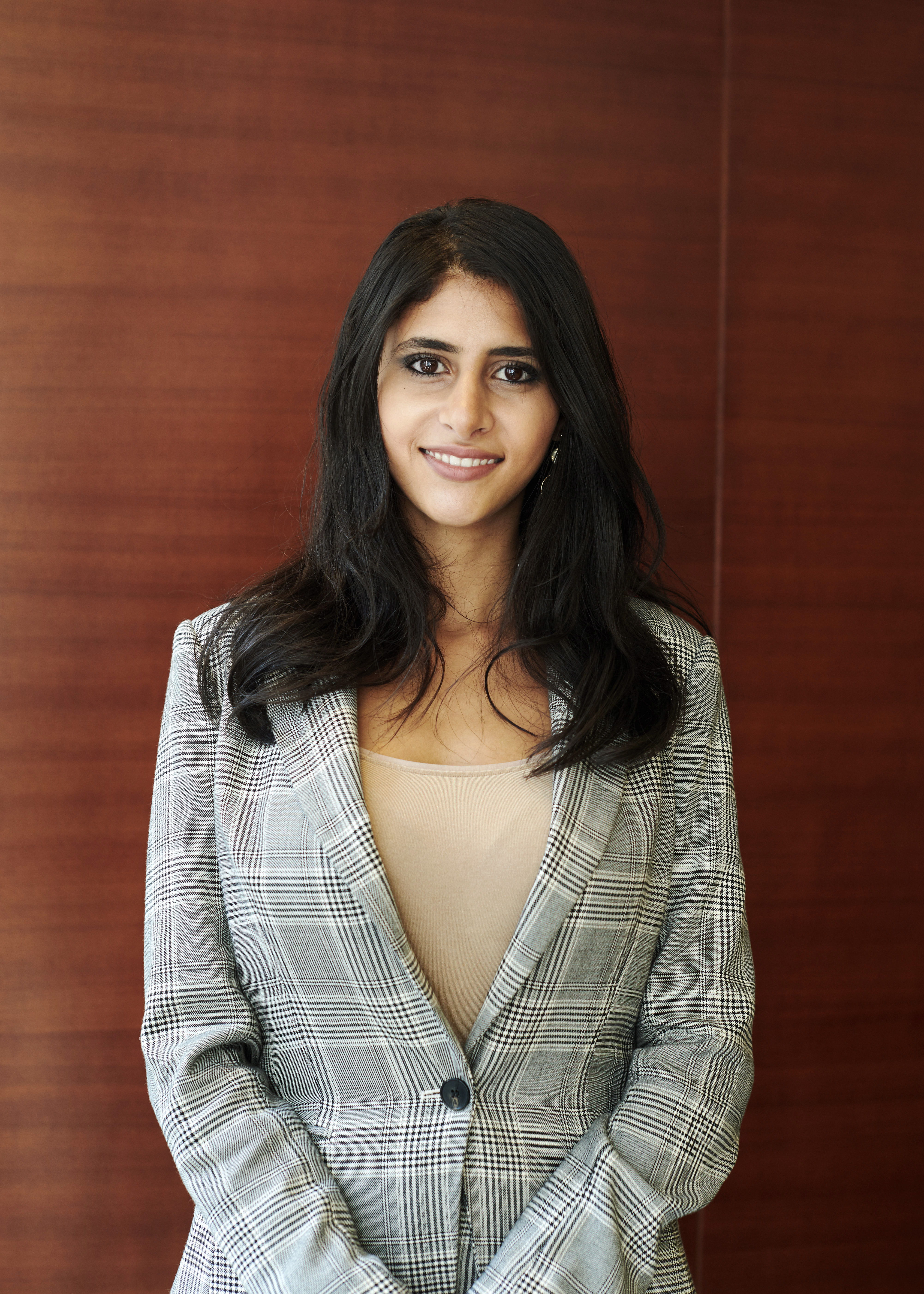 She is sympathetic that at first glance, all international firms may appear the same to students. "We go on campus law fairs and initially students do struggle to differentiate between firms – we all have the same brilliant brochures, we all have the same engaging websites," she concedes. "Where we come into our own is being able to offer that individual, personal appeal."
The route into S&C is meant to be relatively undaunting – there are no all-day assessments, group presentations or assessment centres. Instead, those invited to interview can expect a tour of the office followed by the interview itself. What sets it apart is the involvement of lawyers from every levels of the firm and the fact that every candidate will be interviewed by at least two partners. "We are recruiting a much smaller cohort than most firms," Kirsten points out. "This enables us to take this intimate, personal approach. It also helps us get the best information from people, so that we can make the best possible decisions."
So if you want to make the cut, what is the S&C looking for? "A consistent record of achievement and excellence," Ben explains. "A level of engagement with the profession and the world within which we find ourselves working." He also emphasises the need for dynamism and drive, qualities that can be demonstrated in a variety of different ways: "People are making a long-term commitment by signing up to a training contract. In the legal profession it's very easy for people to get swept along without thinking 'is this what I want?' It's a big decision. You want people who will give it their all – but for whom it's the right choice."
We interact extensively with our future trainees before they start their training contract – we give them opportunities to get to know our practice and our lawyers.
"Like every other firm we're looking for exceptionally bright individuals," Kirsten  confirms. "People who are articulate and driven and who are interested in our firm and our practice."
And once they have those people, S&C looks after them. "We consider the transition from the academic world to the legal world to be quite significant," Ben admits. "We interact extensively with our future trainees before they start their training contracts – we give them opportunities to get to know our practice and our lawyers. It's important to nurture that connection."
And this care and investment is paying off – S&C now boasts a cohort of associates who have trained and qualified at the firm and have chosen to make it their home. "There is great value in that," Kirsten confirms. "They know first-hand what our trainees are going through and they're on hand to give their views and offer their support."
However, the biggest prize is the retention numbers. "If we get our recruitment right from the outset, retaining people is not a problem," says Kirsten with satisfaction. And that is exactly what is happening. "Now we have several years of associates," reports Ben. "We're coming up to our fifth year of associates who trained with us."
Perhaps the true marker of success lies with the end user – in this not the client, but the trainees receiving this level of attention. "I consider myself the luckiest of all my contemporaries at other firms," Nadine laughs. "I have varied, interesting work and I feel really trusted and able to get on with it – I don't think this level of training is an industry standard. These are great people, news-breaking deals, fantastic clients – and I'm only in my first year. I can't wait to see what the next year holds!"
By Liz Rutherford-Johnson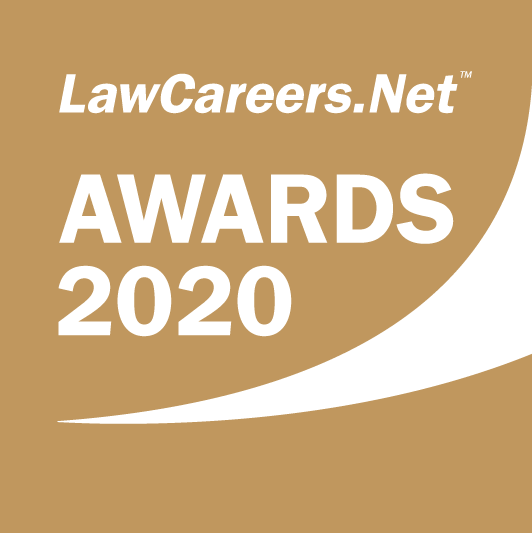 Best Recruiter – US Firm in the City
I particularly noticed the amount of support and contact between accepting the training contract and starting at the firm. I hadn't expected this and it was a welcome surprise to feel as though your progress was being monitored before you had even begun.