Openness and transparency are at the heart of Shoosmiths' award-winning approach to recruitment, so that the whole process is designed for candidates' benefit. The programme is geared to enable candidates to do well, not trip them up, and the willingness of people at the firm to engage extensively with students means that even those who do not go on to train at Shoosmiths tend to receive careers advice that will benefit them in the long term. See for yourself why Shoosmiths has been named this year's Best Recruiter – National/Large Regional Firm and discover the many opportunities on offer to engage here.
Founded in Northampton in 1845, Shoosmiths has grown into a major UK law firm with a network of offices dotted throughout the country serving blue chip companies, leading financial institutions, public and private sector organisations and foreign-owned corporates. One of the firm's core values is to "take initiative" and this is reflected in its innovative approach to recruitment.
"It's all about engagement", graduate recruitment manager Samantha Hope explains. "The way that we approach recruitment is open and transparent. We provide a lot of careers advice that we hope people find useful and follow, as we want to put people in the best position to succeed. We genuinely want people to do well. So, I think that makes our recruitment style a little different."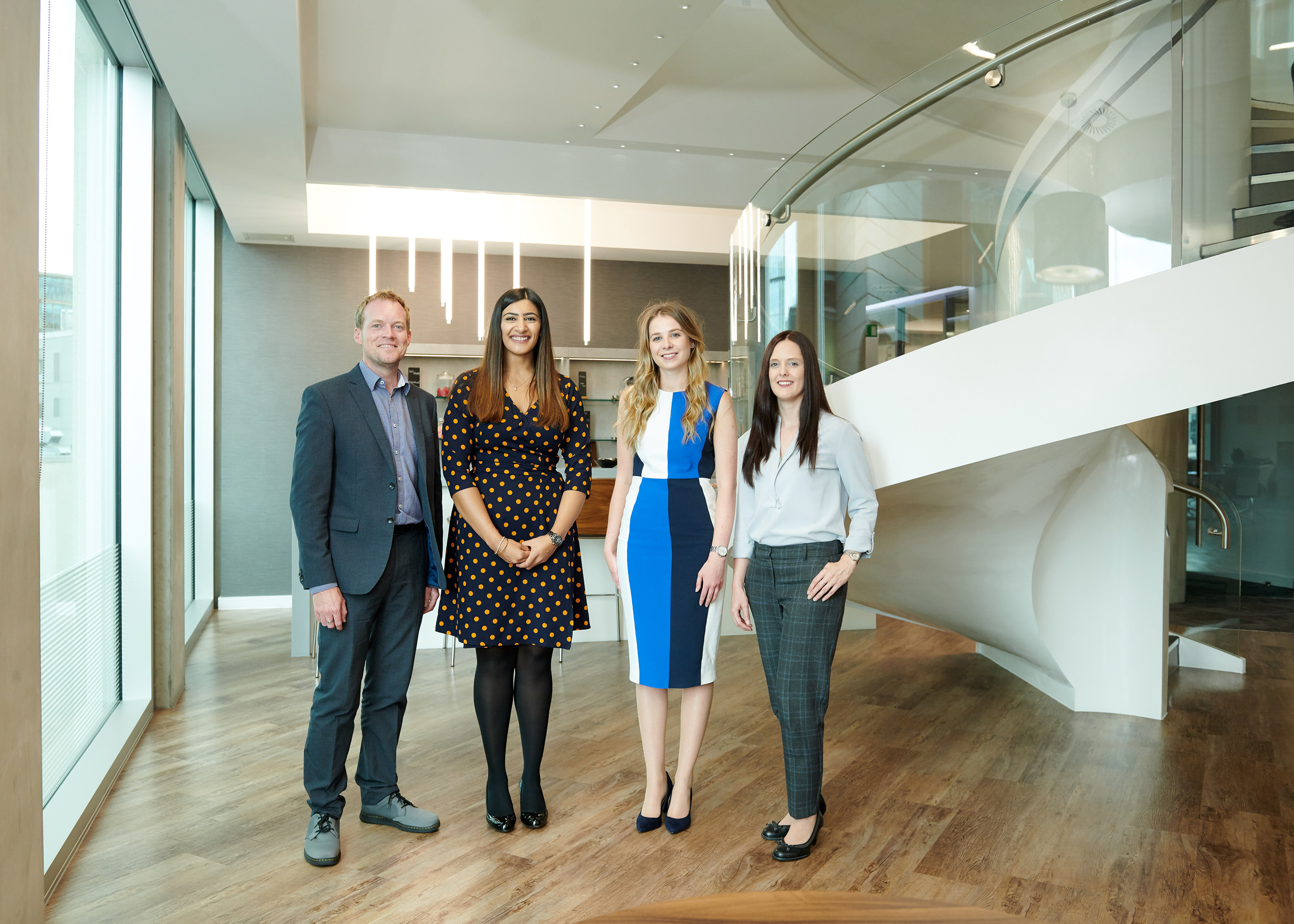 Balancing the candidate experience with the firm's commercial objectives is central to how Shoosmiths approaches recruitment. "I think that the way that we run our attraction, selection and recruitment process differs to other firms as the candidate experience is always at the forefront of our minds", Sam notes. "This is shown in how we run our assessment centres. Obviously, we are assessing people, but we also think about how candidates are going to feel on the day. It is a nerve-wracking experience and there is a lot of pressure riding on candidates' performance and preparation, so we try to make the day as relaxed as possible, so that they can perform at their best."
The primary tool that the graduate recruitment team use to engage with candidates is social media. "We don't just post on our news feed", Sam explains. "We engage with candidates and run Q&A sessions. Candidates have given us the feedback that they have really felt at ease on the assessment day, as they knew the firm and the people who they were going to meet through interactions on social media. We share pictures of the office and the assessment rooms, and time lapse videos of the entrance to the office. I think little touches like that mean that candidates are as prepared as they can be on the day."
The graduate recruitment team are really good at using the right platforms to access the target market for trainees.
The success of Shoosmiths' social media campaigns is supported by partner Anna Cartledge. "The comment that I always get from candidates when they come into the firm is that they feel like they already know Sam and that's really nice, because she does so many social media campaigns and events. I always take part in the assessment centres and there's very much the feeling that we want people to do as well as they possibly can, so I think the recruitment team's work helps to put candidates at ease, which is a real positive."
Moreover, Anna believes that Shoosmiths use of social media has helped the firm to stand out in what is a crowded marketplace. "The graduate recruitment team are really good at using the right platforms to access the target market for trainees", Anna explains. "They use various platforms which I didn't know would be a path to the relevant market and the social media campaigns are bearing dividends in terms of the candidates that we are attracting."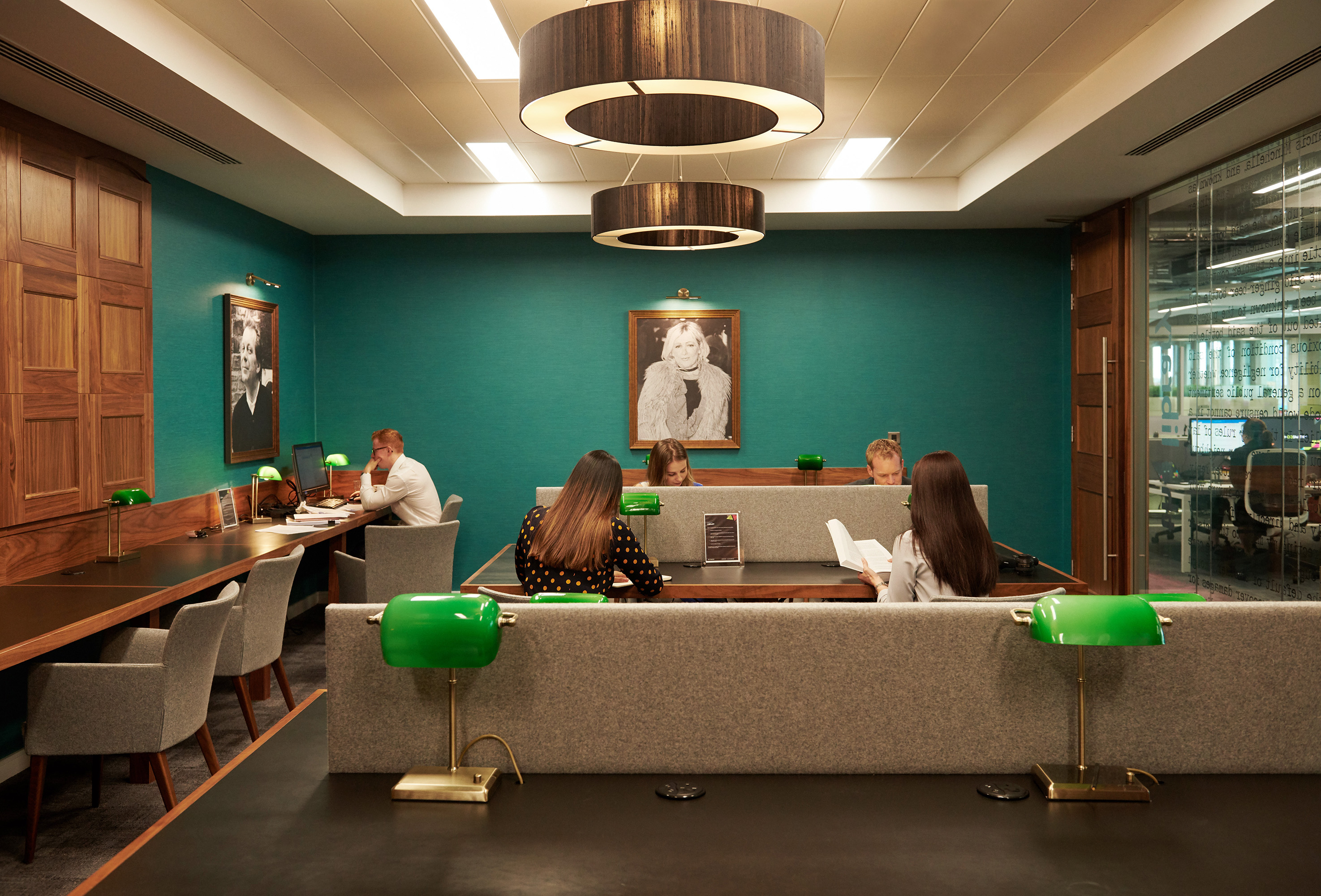 One such candidate is Alex Friston, who is currently in the third seat of his training contract at the firm. Alex chose Shoosmiths over other law firms as he could see himself forging a career there. "It's a firm that has grown organically and that really believes in itself as being THE national firm", Alex states. "It hasn't grown through a number of mergers and acquisitions. It grows slowly and really understands what the market is all about and what its clients are after."
The working environment was another factor that set Shoosmiths apart from other firms. "They're big on culture here", Alex states. "They don't just say what the values are, they actually live them and I think there's a lack of stuffiness which permeates through the entire firm." This is reflected in the fact that Shoosmiths has open-plan offices, which helps to foster interaction between senior and junior staff members. "The concept of agile working really shines through at Shoosmiths," Alex explains. "Each department has a designated area to ensure that you're near your colleagues, but you can more or less sit where you want. As a result, there's never any nerve-wracking door knocking. The best thing is the approachability of the partners and I think an open-plan office helps to remove the walls of hierarchy. I've found that the majority of partners are incredibly approachable and friendly."
Alex has also been impressed by the level of responsibility that Shoosmiths gives trainees from the get-go, another way in which the firm stands out from the crowd. "In my current seat, I was only a day or two in and I was already arranging for an expert to work on a matter with a major retail client", Alex notes. "The responsibility here is genuine. It's something that is mentioned a lot on other firms' websites and social media, but here it is genuine. If they see that you can do the work, they'll give you free rein to do it, while being supervised of course. It's refreshing to have the trust and support of my team and it enables me to work out which areas of law are of interest to me going forward for future qualification purposes."
We have regular catch-ups with trainees to see how their contract is going and to discuss their areas of interest and any issues that they may have.
While trainees at Shoosmiths are given a lot of responsibility, this is combined with support from the graduate recruitment team as soon as they are offered a training contract. "Trainees are invited to join a private Facebook group for trainee solicitors, which provides another way for us to interact with them," Sam explains. "There is usually a period of about two years for candidates to wait before they start their training contracts, so where possible we try and get them into the firm as paralegals beforehand as it's a great way for them to get their foot in the door straight away."
Support is also on hand once trainees start at the firm. "When trainees start at the firm, they have a week-long trainee induction to the firm where the whole cohort from all of our offices come together", Sam clarifies. "It's a mixture of talking to people at the firm, getting to know each other and hands-on activities, for example, getting a nutritionist in to talk about how to stay healthy at work. Many trainees are making the transition from university into professional life, so it is important to start them off on the right foot by thinking about their own self-care and wellbeing."
Each office also has one training principal responsible for trainees. "We have regular catch-ups with trainees to see how their contract is going and to discuss their areas of interest and any issues that they may have", Anna explains. "This works quite well, as it gives trainees a sounding board who is not necessarily their daily supervisor. In addition, on a day-to-day basis, trainees sit with a partner within whichever seat they get assigned to, so they are very much supported by whatever team they're working with at the time."
Alex has been impressed by the level of care that he has received during his training contract. "The pastoral support that I have received has been very positive. I take my hat off in particular to my training principal and his assistant. They've both been excellent in organising regular individual catch-ups with trainees to ensure that things are going well and that everything is on track."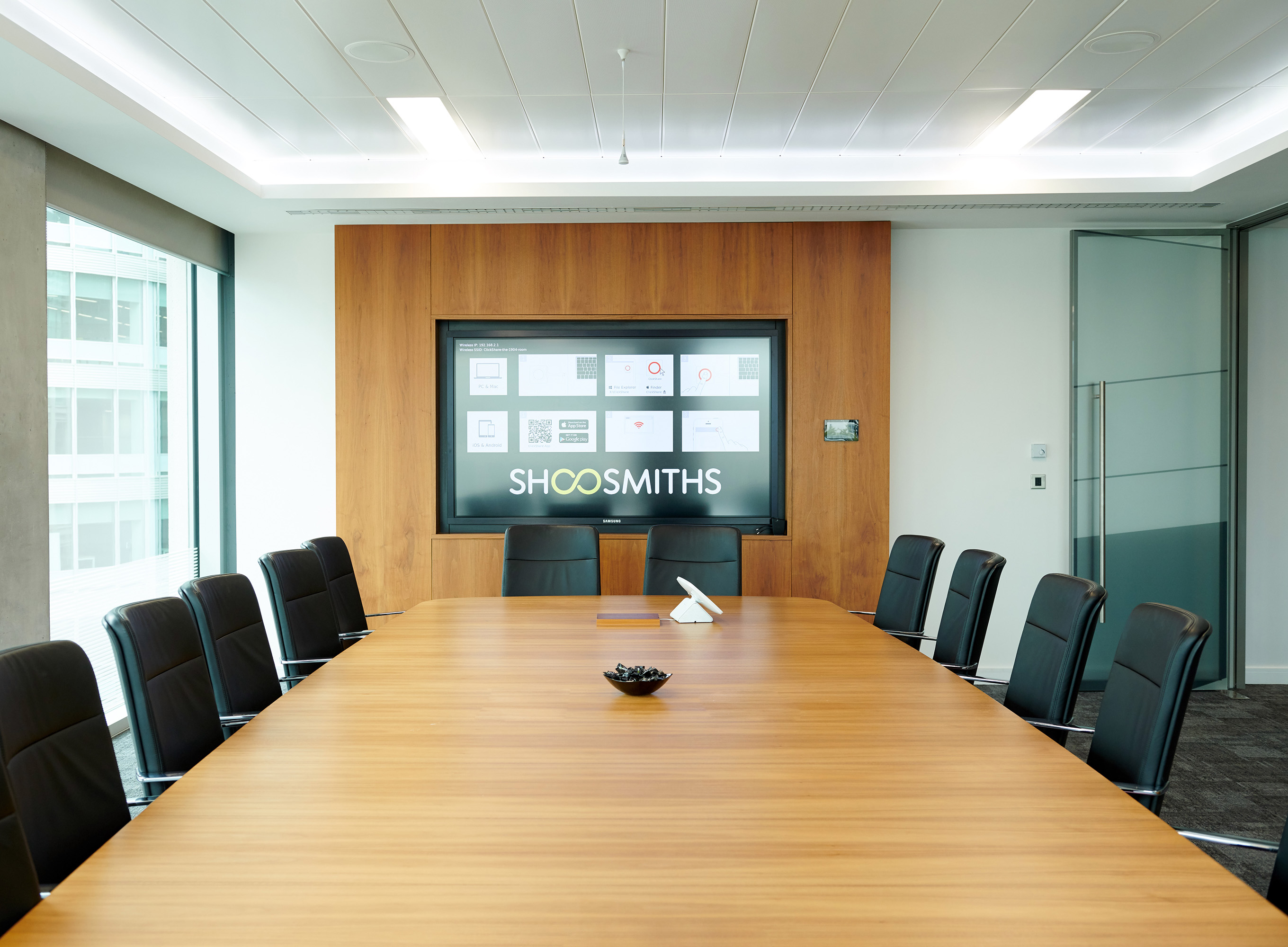 A defining characteristic of Shoosmiths' recruitment process is that it is partner led. "We have a really amazing uptake from the senior people within our business regarding the importance of recruiting future talent", Sam notes. "I never struggle to find assessors for assessment days. We have to turn people in the business away because we have so many volunteers. That's a brilliant position for me to be in as a recruiter and it really shows the importance that senior staff members place on the future of the firm."
Anna agrees. "There's real buy-in at a senior level about getting the right people, so we don't outsource any of the recruitment process to an external agency. It's really part of the DNA here that we want our trainees to come here and be happy. The graduate assessment days are run through the week and include a Saturday, so you'll get maybe 20 partners turning up to do the assessment. It's really important that we choose the right people. We invest a lot of time in the process."
Shoosmiths also places a lot of importance on promoting diversity and encouraging people from a variety of different backgrounds to apply and this is reflected in its assessments centres. "Our interview process is CV blind", Anna explains. "So, it's not focused on academic qualifications as we don't know about them. The assessment centre is more focused on how candidates deal with practical situations and how they work within teams."
Each year we've been able to add another layer of interaction, engagement and fun personal touches.
In order to stay ahead of the competition, Shoosmiths regularly reviews its graduate recruitment process. "Our recruitment processes have become a lot more refined", Sam explains. "A few years ago, we were just running assessment centres in the way that you would expect: people turn up, they are assessed. Each year we've been able to add another layer of interaction, engagement and fun personal touches."
A notable example in this regard has been the introduction of a video interview ahead of the one-day assessment centre, which has produced concrete results in terms of candidate participation. "The introduction of the video interview has seen the dropout rate of candidates attending the assessment centre fall from 23% in 2018 to 0.5% in 2019", Sam observes. "People feel like they already know the firm, they feel more prepared for the assessment day, so when it comes around to the week of the assessment centres, candidates feel more prepared and less likely to drop out at that stage of the process."
Shoosmiths puts it overall continued success down to the following formula: a can-do ethos, values that are much more than words on paper and the agility to find the best way for each individual client. These three principles are reflected in the importance that the firm's graduate recruitment team places on the candidate experience, the willingness of partners to participate in the recruitment process and the level of responsibility and support offered to trainees. Alex's assessment of his time at the firm to date exemplifies this point: "Shoosmiths has definitely exceeded my expectations. It's so easy nowadays for firms to use the standard buzz words of 'early responsibility' and 'client contact', but here I genuinely feel that this is the reality and I really look forward to seeing what the firm has in store for the future both personally and professionally."
By Patrick McGauley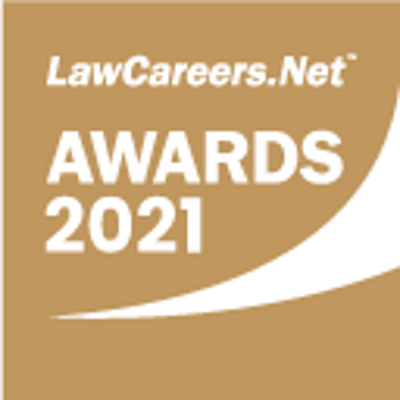 Best Recruiter – National/Large Regional Firm
The firm was really open and transparent throughout the process, and notified us of the outcome very quickly. The process wasn't just judged on one interview after the application stage – it was split over one day into a variety of sections which gave candidates the opportunity to excel in many different areas.