There are no "identikit" people at Farrer & Co, a firm that knows its strengths lie in the varied skills, talents and experiences of its lawyers. With the firm's edge provided by its people, a high-quality recruitment process is a must – the cornerstone of which is Farrers' first-rate vacation scheme, which deservedly takes this year's award for Best Work Placement Scheme – City Firm for providing candidates with an experience of real trainee life across the variety of practice areas in which it boasts unique expertise.
Farrer & Co is a firm which has an inclusive and modern approach without losing sight of the traditional values that have made it such a success since it was founded in 1701.
Claire Gordon, graduate recruitment partner, explains the importance of giving candidates an opportunity to gain first-hand experience of the firm: "Personality is very important. We don't have identikit people here; we like to have individuals who bring their own skills and talents to the table and we want people who are going to be keen to work as part of a team both with our clients and for our clients."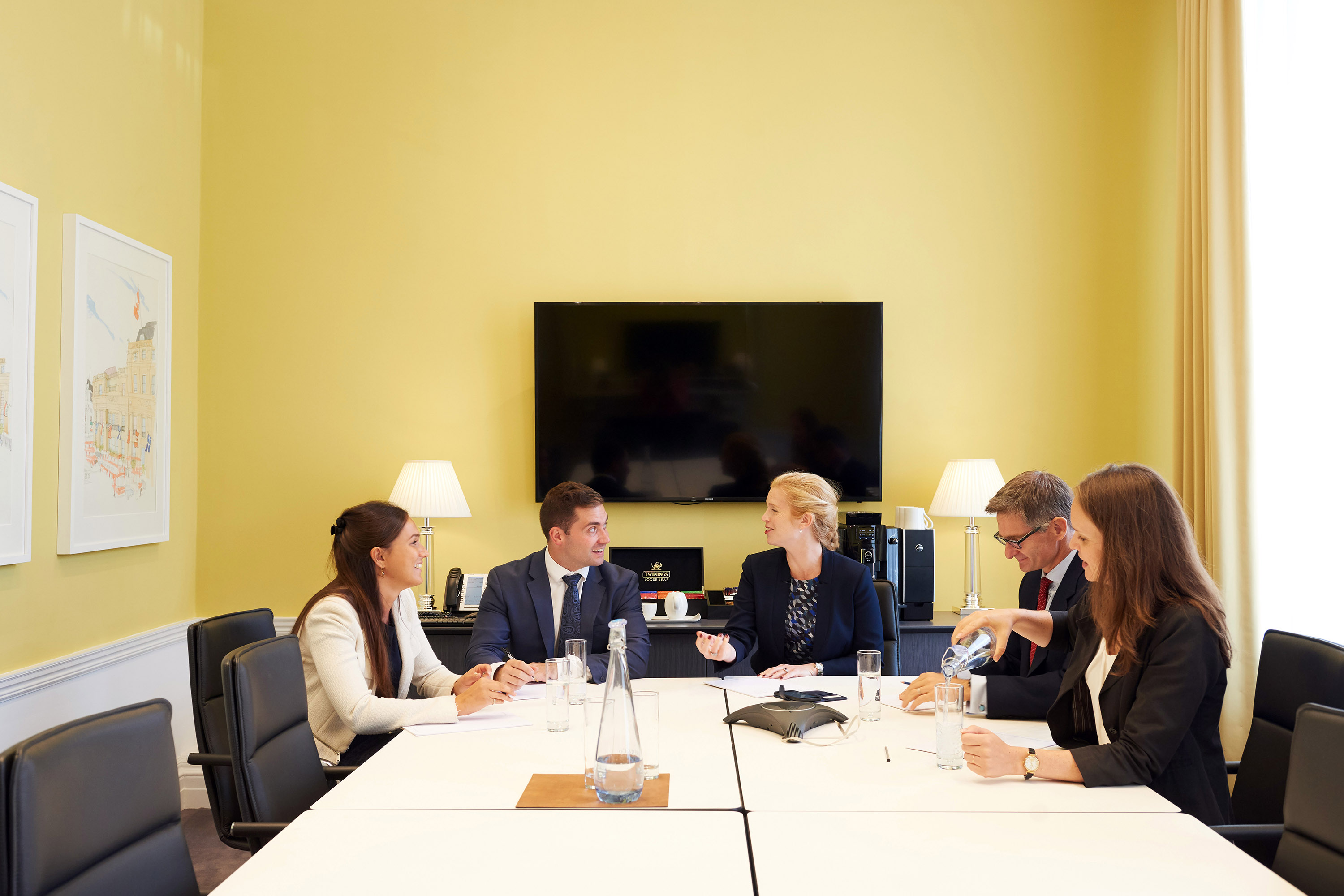 With only 10 places per placement, the firm's two-week vacation scheme takes place once at Easter and twice during the summer months. Anthony Turner, training partner, explains that it is a great opportunity "for potential lawyers to see whether they want to come and work with us. There are a variety of practice areas here and a variety of people, so it's an opportunity for them to see whether it is a firm that they like. We also hope that they will do other placements and see other firms so that they can make a slightly more informed decision." Kathleen Heycock, deputy training partner, adds: "We want people who are open minded and curious, and who have thought carefully about why they are interested in law, why they're interested in being a solicitor and why they're interested in Farrers. It's important that they're able to explain those three things; but they're not otherwise expected to have all the answers and to have mapped out their entire career plan in advance."
Matching this description is Xinlan Rose – a first-year trainee solicitor who completed her work placement scheme with Farrers in 2016. She looks back at why Farrers caught her attention while she was applying: "Mostly it was the unique practice areas, from safeguarding to reputation management, and the diversity of the clients, such as charities and educational institutes. The idea of working for top British institutions was really exciting to me given their influence on the society we live in."
They sit in the office as though they are a new trainee solicitor – we involve them in real-life work.
Winner of this year's award for 'Best work placement scheme – City firm', Farrers designed the scheme to give students a real sense of what it is like to be a part of the long-established firm and to showcase to students what it is like to work in law. "Each individual will be with a different team each week and so experience two different areas of the firm," Claire explains. "The idea is that they are given the sort of work that a trainee will do. Our aim is to give them as much of a real feel as possible while also giving them completely free access to lots of junior solicitors for them to talk to and get a sense of what being a lawyer is really like." In addition to the real work that the students are given, Anthony adds that they "work toward a case study, alongside their client work, which they present to the other trainees and newly qualified lawyers. Ultimately, they sit in the office as though they are a new trainee solicitor – we involve them in real-life work".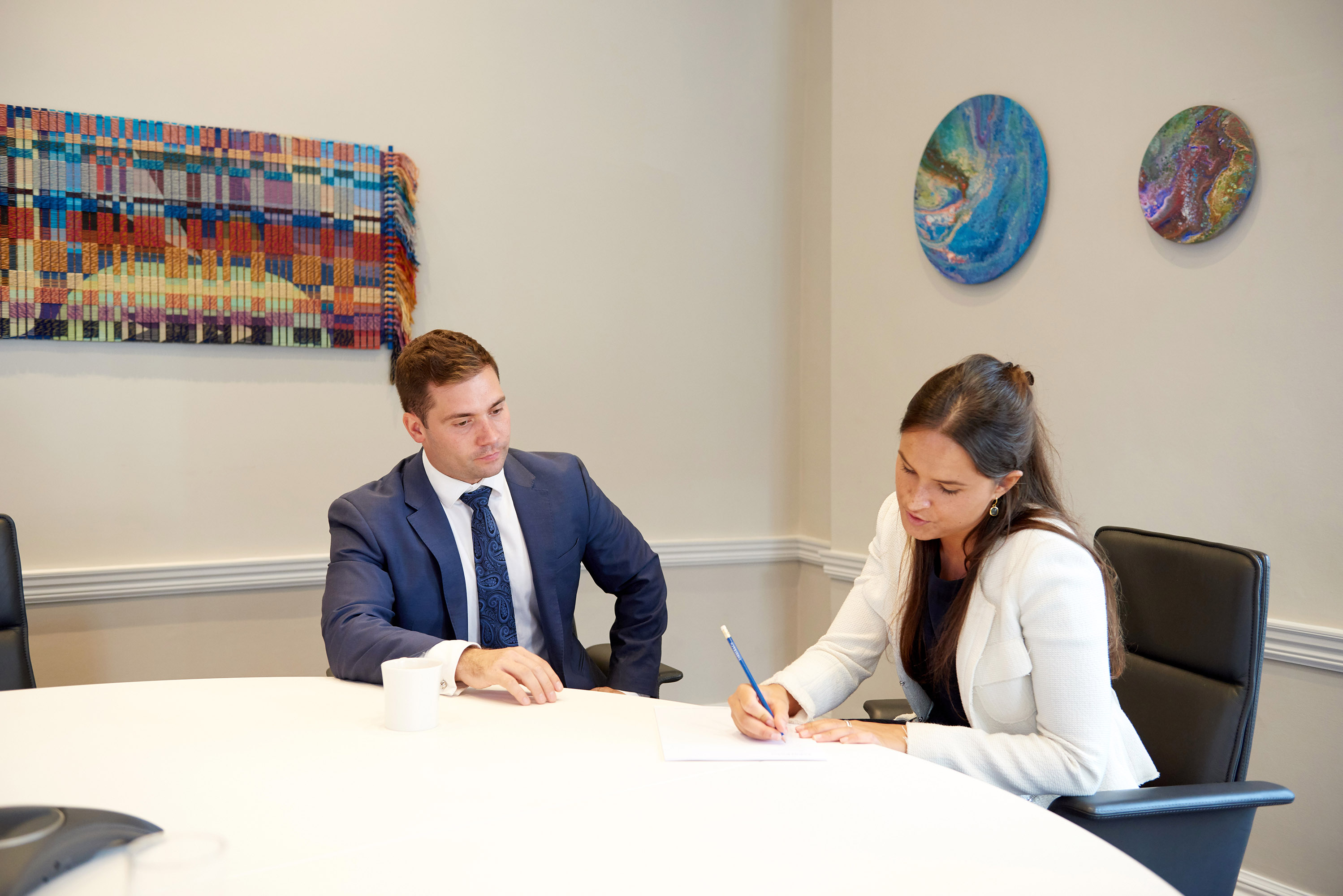 Xinlan echoes Anthony's 'real life' statement, as she looks back on her valuable experience on the work placement scheme: "It enables you to understand what makes the firm so distinctive. Not only does it give you an accurate representation of what the firm's atmosphere is like and the type of work that the teams do, it also helped me to build relationships across the firm. People still remember you from the scheme, which is lovely."
Xinlan explains that she was "completely blown away by how different the firm was to other law firms. Everyone is free-thinking and perceptive. It is an inclusive environment where people want to bring the best out of you. I really appreciate having such great exposure to partners and associates who take the time to explain legal concepts and the context of each task to make to make sure that I understand, and enjoy, what I am doing." Kathleen emphasises the firm's inclusivity and the influence a firm's size has on its culture: "We are able to make it personal because we are the right size to make it personal."
We have a 'trainee night out', which involves relaxed drinks and dinner with the current 20 trainees.
Alongside showcasing the reality of working in law, the scheme also offers a number of social activities which those on the work placement scheme are encouraged to attend as they are the perfect opportunity for students to get to know various people at the firm and also to showcase themselves as individuals: "We have a 'trainee night out', which involves relaxed drinks and dinner with the current 20 trainees," explains Xinlan. "There are also various sports events like cricket, football matches and the JP Morgan run. On my vacation scheme we were also invited to the summer BBQ. Lots of partners come to these events because they're genuinely interested in meeting you and are keen to recruit the next generation of Farrers' lawyers. These events allow for a free-flowing discussion which helps you to get a sense of the individuals in the firm and show off your own personality. There is usually a social activity every evening. They're not compulsory but it is a great opportunity to meet a mixture of trainees, associates and partners."
The scheme is part of the recruitment process and replaces the first-round interview, so it is important that students on the work placement scheme use the social activities outlined above as an opportunity to showcase themselves in a more relaxed environment. However – understanding that some people may struggle to do a work placement scheme– it is not the only way that Farrers recruits. Claire explains: "We are delighted to have people from a really diverse range of backgrounds applying to us and some are simply not able to attend a work placement scheme, for a variety of reasons. It is important to make sure our process works for those candidates as well, so that we are seeing the very best people. For us, the trainees are the lifeblood of the firm and we are taking on 10 people with the hope that those 10 will become partners in the firm. We are genuinely looking for people who we can imagine running the firm in future." Anthony adds: "We take it all incredibly seriously because we recruit to retain. We hope that these 10 trainees will stay with us for the bulk of their careers."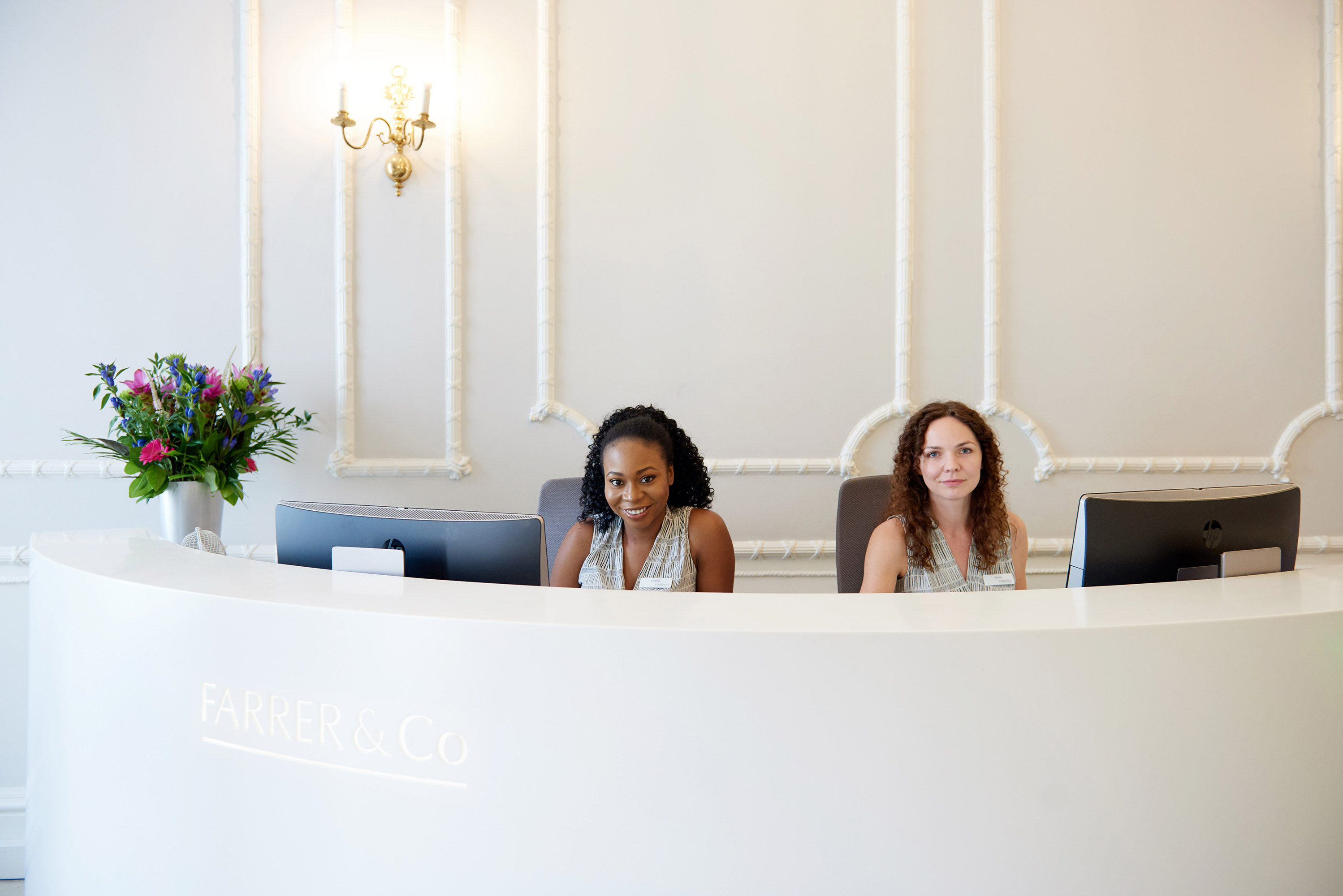 Kathleen explains how Farrers has thought carefully about how to get those on the work placement scheme exposure to partners, associates and trainees, not only while they are working in their teams but also by supporting successful candidates before they even start at the firm and throughout the training contract: "From the moment a trainee accepts a training contract with us, they are in touch with the firm. There are events that they can come to on a regular basis over the two years before they even walk through the door." Claire adds: "Although in theory our graduate recruitment team's responsibility is to help us find our trainees each year, their role does not end there. They  provide phenomenal support to the trainees throughout their training contracts; they're with them for the whole journey with lots of sensitivity, humour and tact. Our trainees are highly valued by Farrers, and having a training partner and a deputy training partner as well means that there are a lot of people invested in making sure that they are being looked after and getting a chance to grow and progress to meet their full potential."
This personal approach is part of what makes Farrers so distinctive.
This personal approach is evident both in the work placement scheme and throughout the training contract. Xinlan explains: "We have our own supervisor who we share a pod with. They give us mid-seat and end-of-seat appraisals, and we also work with them on a day-to-day basis. I've been really impressed with how holistic their approach is; they explain not only how to improve technically, but what you could be doing in order to develop your own career. This personal approach is part of what makes Farrers so distinctive."
Claire explains that it is important for constructive feedback to be given throughout the training contract as it gives trainees an opportunity to grow as much as possible. Further, the trainees are also each allocated an individual partner as their  trainee principal whom they are encouraged to get to know and meet with regularly. Claire expands on this important relationship: "A trainee's principal is an extra point of contact for them throughout the training contract and beyond. They are ready to be a sounding board and a source of support for the trainee who may be looking for advice or guidance on any number of matters. Meetings tend to be informal, perhaps over coffee or lunch and it can be  quite a fun relationship which continues once a trainee qualifies. My principal – from when I trained 20 years ago – is still here and still keeps an eye out for me and my career. It can be a really special relationship that develops over a long time and can be hugely valuable."
This vision for longevity is an important characteristic of Farrers, its award-winning work placement scheme and the individuals the firm recruits. Highlighting reasons for the firm's success, Claire explains: "The partners all want to make sure that the firm goes from strength to strength, we are custodians for the next generations of lawyers coming through. A high proportion of our partners trained at the firm and that speaks volumes about the firm's culture and our vision and values. There's a real sense of longevity and history – not in terms of being old fashioned but instead having traditional values with a modern approach and making sure we are paving the way for the next generation coming through."
By Olivia Partridge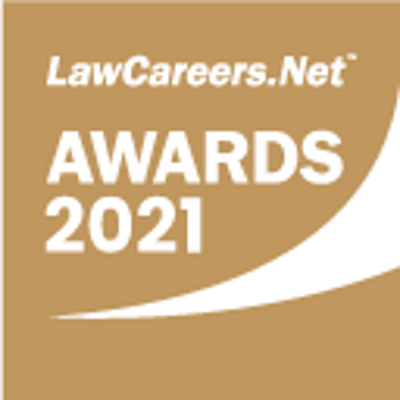 Best Work Placement Scheme – City Firm
I completed vacation schemes at four firms across two years, and this firm stood out as the best for the quality of work and people I met. There was great exposure to different departments and clients.