I enjoyed the recruitment process at Sullivan & Cromwell LLP the most out of all those I applied to. It was straightforward and transparent. The interviews with a partner and counsel were informal and conversational, focusing on commercial awareness and my CV.
Sullivan & Cromwell is a multiple winner of LawCareers.Net awards over the last few years; a fact that is made all the more impressive by the fact that its first intake of trainees only started in 2013. Now fully bedded in, the programme goes from strength to strength, this year winning for 'Best Recruiter – US firm in the City'.
The firm was founded in New York in 1879, with the London office opening for business in 1972 and English qualified lawyers first joining in 1999. The firm prides itself on its home-grown lawyers; the London office currently has around 80 lawyers and trainees based in London, with approximately 50% of these being English qualified lawyers or trainees, and the remainder being US qualified lawyers. These figures are germane, in that the size of the office, and the balance between its English- and US-law practices, is one of its defining characteristics – and one of its main drawcards to future trainees. Lillie Peichl, who joined as a trainee in 2017, comments: "For me, a key thing was that it is a US firm, which I assumed would typically mean a small intake and greater responsibility from the start. I also grew up in the States, so that had resonance for me – and I was keen on the transatlantic and international work that was on offer."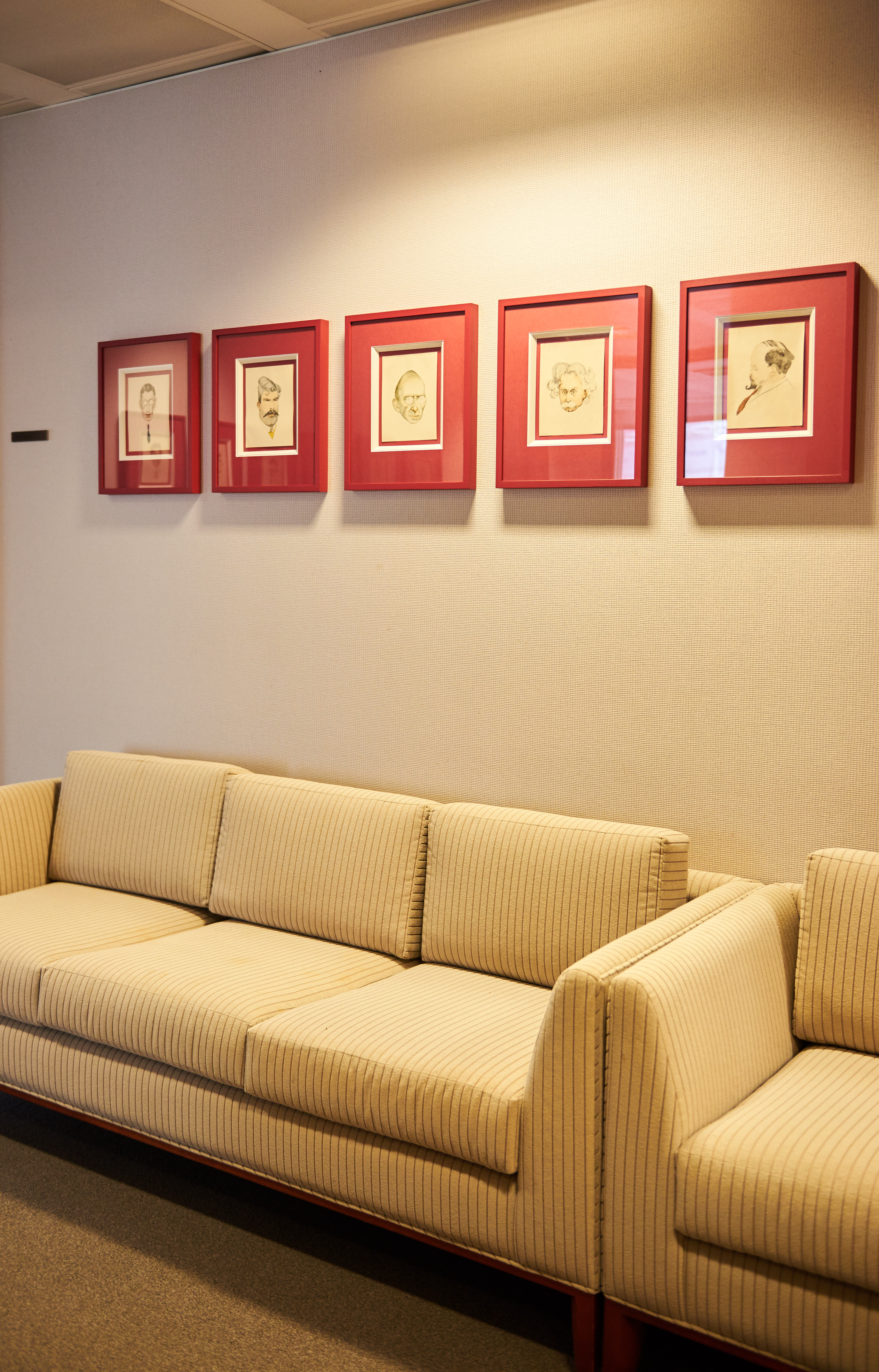 Size also has an influence on the type and magnitude of work on offer to trainees – being one of an annual cohort of between four and six trainees has its benefits, as trainee Marielena Doeding, who also joined in 2017, explains: "My experience as part of a small intake is in stark comparison to those of my peers who've gone to big firms, where you're often actively competing against the other trainees, especially at the point of qualification – there is no sense of that here. The small intake also means that we've bonded quickly, helped by being on the LPC together. It's so nice to have that support system when you first start."
The small intake also means that we've bonded quickly, helped by being on the LPC together.
Trainee solicitor recruitment manager Kirsten Davies confirms Marielena's point on responsibility: "I believe that our trainees get the chance to punch above their weight work-wise by virtue of there only being four of them. I can't speak for other firms, but I imagine if you're one of a large number, the available work can become somewhat diluted. Being in smaller teams also means that they receive a very personal and supportive approach – having one-to-one mentoring really helps."
Ben Perry, partner and training principal, credits the size of the office with the nimble approach the firm can take to decision-making in relation to the trainee programme. "We don't have to overly formalise what we do; rather, we can observe how things run day to day," he explains. "We also listen to what people have to tell us in relation to all aspects of recruitment and training. Being a small office, with a small cohort of trainees, allows for that – we're in a fortunate position, and I think that's part of what is different about what we have to offer. We want to maintain that flexibility, particularly around how we organise things, such as seat changeovers, induction, and managing the transition from trainee to associate."
The number of individuals taken onto the firm's vacation scheme is a reflection of the ultimate intake size and carries with it the associated benefits. "The scheme was very hands on, we were given real work and people seemed genuinely interested in us as individuals," Marielena recalls of her experiences, when she was just one of two. "On the last day Ben and I had a very informal chat, and I received my offer pretty quickly thereafter. I was very happy about that!"
I believe that our trainees get the chance to punch above their weight work-wise by virtue of there only being four of them.
Kirsten is quick to offer a reassuring note to those who don't secure a place on the scheme: "While it's a great chance to gain insight into, and get a feel for, the office culture and work that our trainees do, we also recruit beyond the scheme via an entirely separate application process. So if you don't get a place, it's by no means a closed door." Lillie is the perfect example of this route in: "I applied via the training contract route; it was a very straightforward process, involving a CV and cover letter, which gave me the chance to express who I am and why I was applying to Sullivan & Cromwell. I then had a partner interview and an interview with HR, and everyone was very friendly." The process concluded with a tour of the office and coffee with a trainee, and a sense that it had been "a very positive experience, especially when compared with assessment centres, which can get very competitive – here, it felt like they really wanted to get to know the real me."
Taking that personal approach to recruitment is one of the things that the firm does best, as Kirsten explains: "Although it's just me and an assistant in the graduate recruitment team, we have huge HR and partner support, which really comes into play when we're recruiting. From the moment candidates are shortlisted, they have access to everyone here. Again, that's something that is made possible because of the size of the office."
It also allows for the early building of relationships with recruits, which gives the firm an edge in the crowded recruitment market. Marielena describes her experiences: "Before I'd even started, the firm put on several events; for example, we were invited to a new joiners' dinner, which also included the current trainees and those on the LPC. We were also asked by Kirsten to come to the firm's stand at our university law fair, which was great because we were encouraged to do so, but weren't made to feel obliged." Lillie adds: "The pre-LPC dinner was a great way to get to know everyone and a helpful way to establish a connection before starting. Then, during the LPC, we were invited to the firm's Christmas dinner, which was really nice."
"If we're at a law fair, we invite the recruits to come and join us on the stand, so that they feel part of the firm from an early stage," explains Kirsten. "We also hold dinners at universities during the year and ask our future trainees to help with those. In many ways, they're our representatives on campus."
Ben adds: "Because we only make offers to a small number of candidates, we are able to have a huge amount of personal contact with our future trainees long before they join the firm. For example, we recently hosted our 2019 intake here at an event that involved presentations from each of the practice groups, training sessions with a know-how lawyer, and a nice dinner. The feedback we get is that our trainees feel part of the Sullivan & Cromwell family from the moment they get their offer."
The scheme was very hands on, we were given real work and people seemed genuinely interested in us as individuals.
There can be no doubt that the first couple of weeks in any firm can be daunting, but at Sullivan & Cromwell this is mitigated by a comprehensive induction process, which features a week in New York – surely the envy of many across the City. "Our new trainees go on a firmwide orientation to New York, with the new first-year associates worldwide," explains Ben. "It's a really important way of making people feel part of the firm and is a terrific opportunity. And they have a great time!" This is something with which both Marielena and Lillie agree – Lillie recalls her time in the Big Apple: "It was a great way to get to know people; I ended up working with some people I'd met from the Paris and Frankfurt offices, so it was really nice to have met them beforehand – it made calling them up about work much easier!" Marielena concurs: "The week in New York really helped because we got to know people from all the other offices, many of whom I've since worked with – it really helped having that early connection."
That link with the US side of the firm manifests itself not so much in the style and format of the UK training programme, but in a sense of being part of – and supported by – a global firm. Ben elaborates: "When we had the future joiners' event a few weeks ago, the London office managing partner, deputy managing partner, and I all gave talks about the firm and the office, followed by representatives from the various practice areas, including multiple partners. All our lawyers have fully embraced the training programme and want to get to know those who are coming to join the firm."
One example of that is the firm-wide effort to help new trainees manage the transition from academia to professional life, starting with matching each trainee with a supervisor who will support their efforts. "Mentoring, coaching and training, both on the job and more broadly by practice area managers, is all in place – we think that's critical to the transition," says Ben. Lillie recalls her first-seat experience in project finance: "I wasn't thrown in the deep end.  I felt well supported, but I was also given lots of responsibility. The firm struck a good balance between the two." And again, having just one trainee per department helps: "I feel valued as part of the team; compared to a firm with a much larger intake, there is a sense that you get greater responsibility here."
Both Marielena and Lillie mentioned as a highlight having the opportunity to visit the European Commission as part of their time in the competition department. Marielena describes the experience: "I felt very much part of the team on that trip – the fact that I had the chance to go as a trainee was amazing."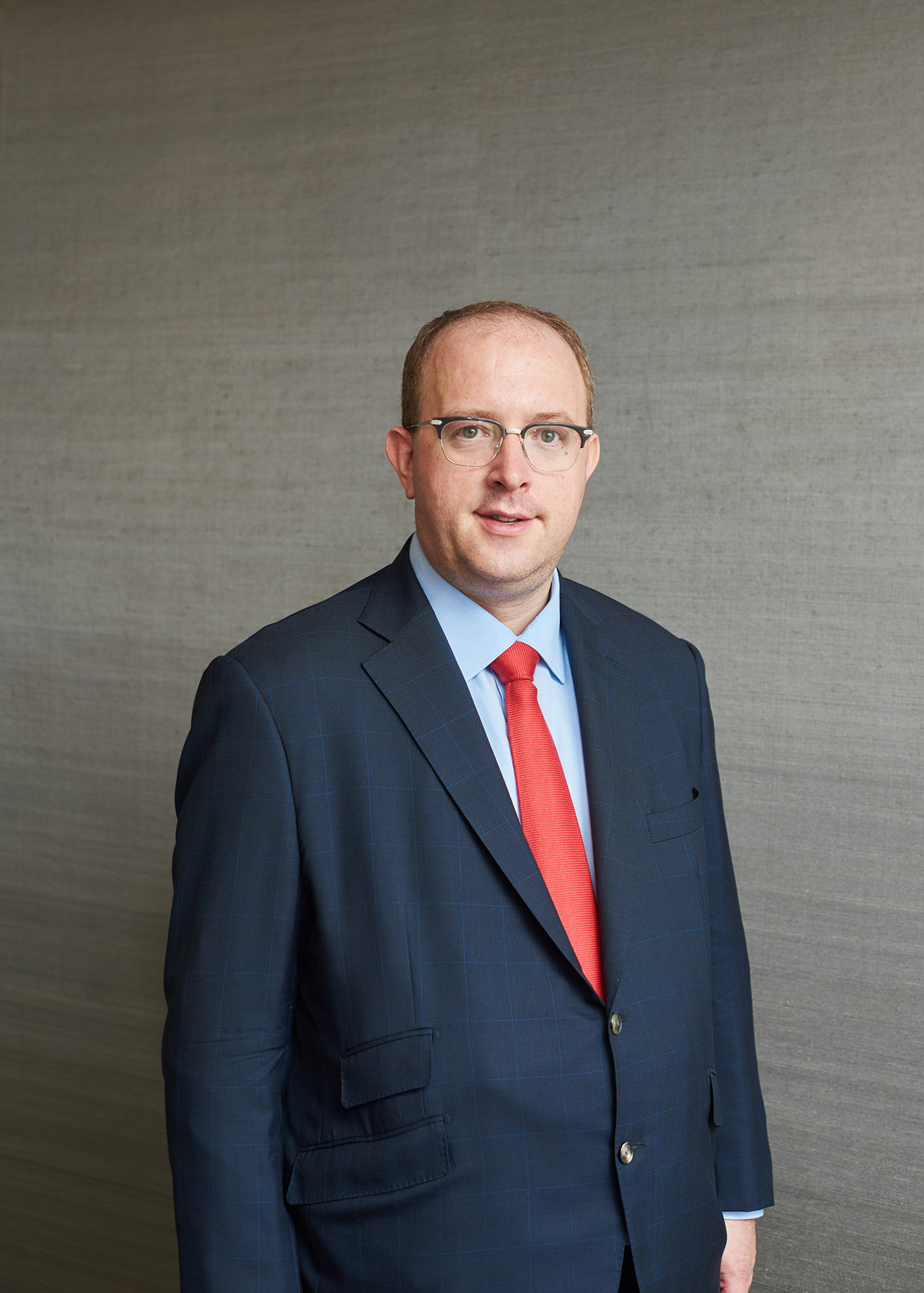 Access to interesting work and early responsibility are both key themes underlying S&C's training contract, as Kirsten affirms: "Trainees here get big City work and lots of responsibility in a very supportive environment. They're working with and observing some of the best lawyers in their various fields, which is a massive opportunity. They take on high-quality work, with fantastic clients, all of which adds to their experience."
And that experience clearly engenders a sense of loyalty, as the firm has now welcomed 15 of its trainees in total into its associate ranks since 2015. Kirsten notes that "our programme has evolved as a result, as we ask for feedback from trainees who have been through it, and for comparisons to other experiences they might have had, for example on other vacation schemes."
This wealth of knowledge also helps the way the programme has been adapted, and the pastoral care offered to each new cohort. Ben says: "One advantage we have now is that the majority of our English-qualified associates have been through our trainee programme, so there is great value in that – we have a body of people who've been through it and are on hand for our current trainees. That stability has allowed us to build on and improve the programme every year."
By Isla Grant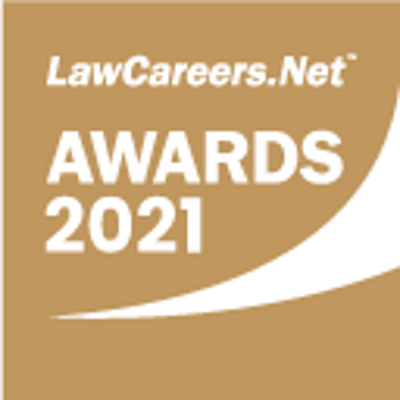 Best Recruiter – US Firm in the City
I enjoyed the recruitment process at [this firm] the most out of all those I applied to. It was straightforward and transparent. The interviews with a partner and counsel were informal and conversational, focusing on commercial awareness and my CV.