Rigour and fairness are the cornerstones of trainee recruitment at Macfarlanes, a firm that goes toe to toe with larger City competitors on clients and work quality, but does things differently when it comes growing its business. The firm has never merged, preferring to grow organically, which is why it invests so much in hiring and training the next generation. Equal weighting of vacation scheme and direct training contract applicants combines with a CV-blind policy and a careful scoring system to ensure that every candidate is measured on exactly the same criteria. This is vital when you're recruiting your partners of the future – and makes Macfarlanes a worthy winner of this year's Best Recruiter – Large City Firm award.
Where do you set your sights if your aim is to practise at the highest level of commercial law and you have a CV to match, but your interactions with the corporate mega-firms leave you feeling cold? What are your options if you aspire to top-bracket City work for household-name clients, but aren't thrilled by the idea of being one of hundreds of other trainees scurrying about one of the gaudy, glass-panelled mazes that dot the Square Mile? Macfarlanes, a distinctive firm that has deliberately chosen to remain smaller than many of its competitors and is reaping the benefits, may well be your answer.
"Macfarlanes naturally stands out by being an independent law firm – the set up is quite different to most of the other firms in the top tier," says current trainee Dan Esam, looking back on his own path into high-end commercial law. "The more I researched the firm, the more it became apparent that this independence feeds into other attractive characteristics. The quality of work is very high at a junior level and a great deal of time is invested in trainees, which was a priority for me."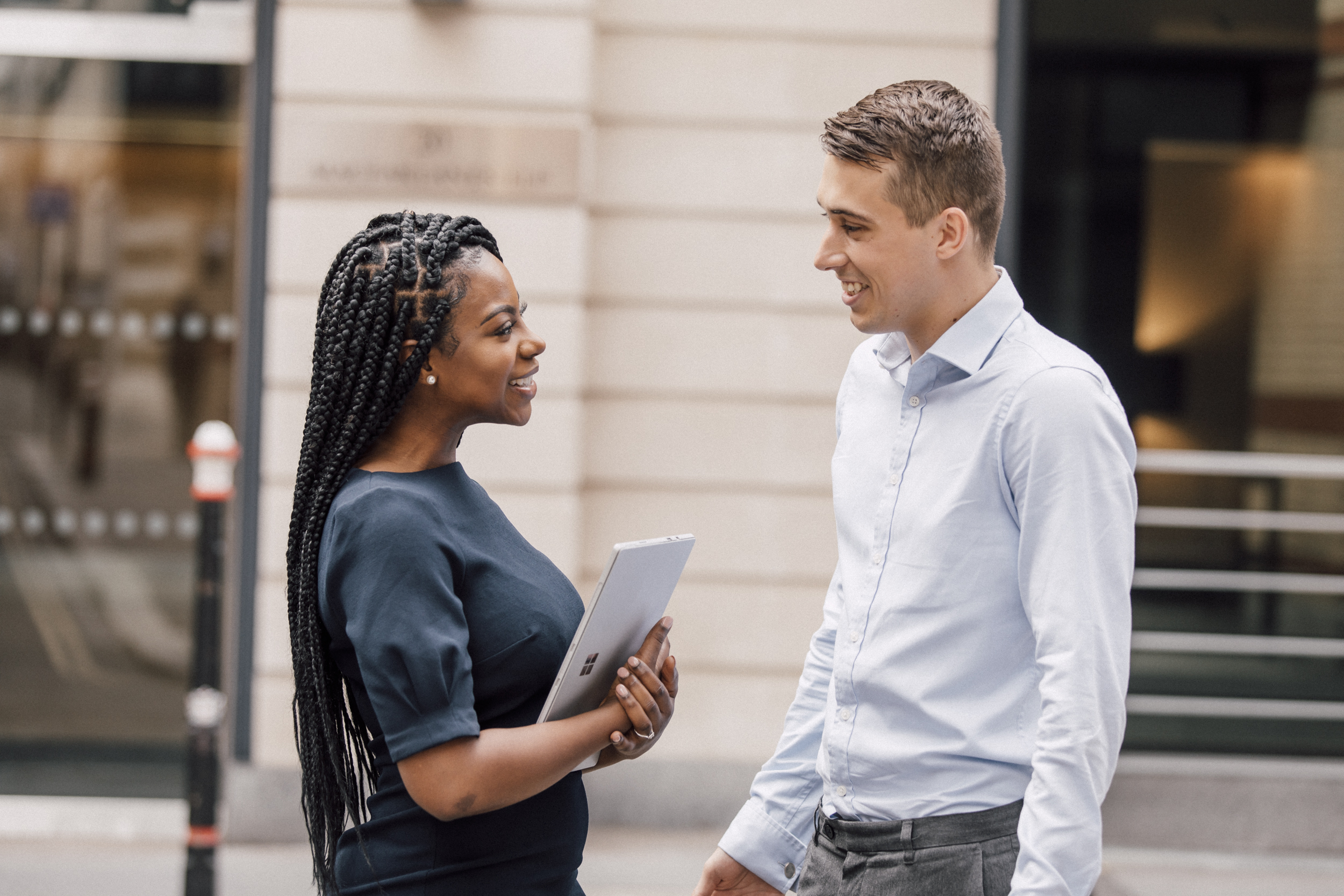 Since the firm was formed in London in the 1870s, it has changed offices and names, but its independent approach has remained constant for over 140 years; Macfarlanes has never merged and has grown to its current size organically. The strategy means that quality is prioritised over growth and that agility trumps size. With the exception of a small Brussels outpost, the firm operates under one roof, working fluidly with the best overseas law firms as the need arises, in marked contrast to the multi-office structure favoured by many competitors.
These underpinnings of independence and quality also encompass recruiting the next generation of lawyers, a deadly serious business for the firm given its staunch refusal to be tempted by the sugar rush of aggressive growth. The award-winning recruitment process stands out for its welcome simplicity. "There are no video interviews or psychometric tests," explains Catherine Morgan-Guest, trainee recruitment and development manager. "Instead, we ask applicants to complete our online application form alongside submitting a CV and cover letter. The application form consists of just four questions, with candidates able to write up to 500 words to answer each one. This ensures rigour and fairness, as all candidates are being assessed within a consistent framework."
The partners are closely involved in selecting which candidates to invite to the assessment day from a shortlist created by the graduate recruitment team.
Training contract hopefuls who impress at the application stage are then invited to attend an assessment day, which like the application form is made up of four stages: an in-tray exercise, a group exercise, a presentation and a CV interview with partners, who are hands-on throughout this part of the process. "The partners are closely involved in selecting which candidates to invite to the assessment day from a shortlist created by the graduate recruitment team," explains Seán Lavin, partner and training principal. "Partners then interview the candidates, which is the final stage."
Like other candidates, Dan had two interviews, each with a different partner. "They were challenging, but as weird as it sounds, I actually enjoyed the experience," he says. "The tone wasn't too formal, nothing like the kind of interview where you feel like they are trying to catch you out or make you feel uncomfortable. The interviewers want you to do well and give you the best chance to succeed."
Rigour and fairness are vital in any recruitment programme and the firm takes a range of steps to ensure this. "Every stage of the process except for the final interview is CV-blind, while the recruitment team takes a range of measures to ensure consistency and fairness throughout the process," Catherine assures. "For example, a partner cannot interview a candidate from their old university." Seán adds that "everyone involved receives unconscious bias training and partners are joined in interviews by senior associates, who act as a second pair of eyes and provide a different perspective. The interview is also assessed on a carefully designed scoring system to ensure that decisions are evidence-based. Over the past 10 years, we have been one of the firms leading the way in the early adoption of CV-blind policies, evidence-based assessment days and diversity initiatives such as Rare. Real, lasting change takes time, but the profession has to change and become more diverse and we recognise that we have a responsibility in this regard, too."
This stringent adherence to fairness is also apparent in the vacation scheme. Recognising that not all candidates are able to make the time to attend a work placement, the firm welcomes both vacation scheme candidates and direct training contract applicants. "We generally recruit around 50% of our trainees through the vacation scheme, with some variation from year to year," says Catherine. "One of the changes we have seen in recent years is that more students are applying for the vacation scheme, as trainee recruitment is happening earlier in the year across the profession and not just for a couple of months over the summer. However, I would never want to recruit an entire cohort just from the vacation scheme because we want to hire from as wide a pool of candidates as possible."
And securing a coveted place on the vacation scheme won't give you an unfair advantage in the candidate scoring process, either. "The most important factor in determining whether to offer someone a training contract is their performance on the assessment day, which is the final stage of the process for both vacation scheme and direct applicants," explains Seán. "We need quality, rigour and fairness for everyone, which is why the assessment day is so carefully planned and scored, and why it has to be the case that if a candidate shines during the vacation scheme but does badly on the assessment day, they won't get an offer."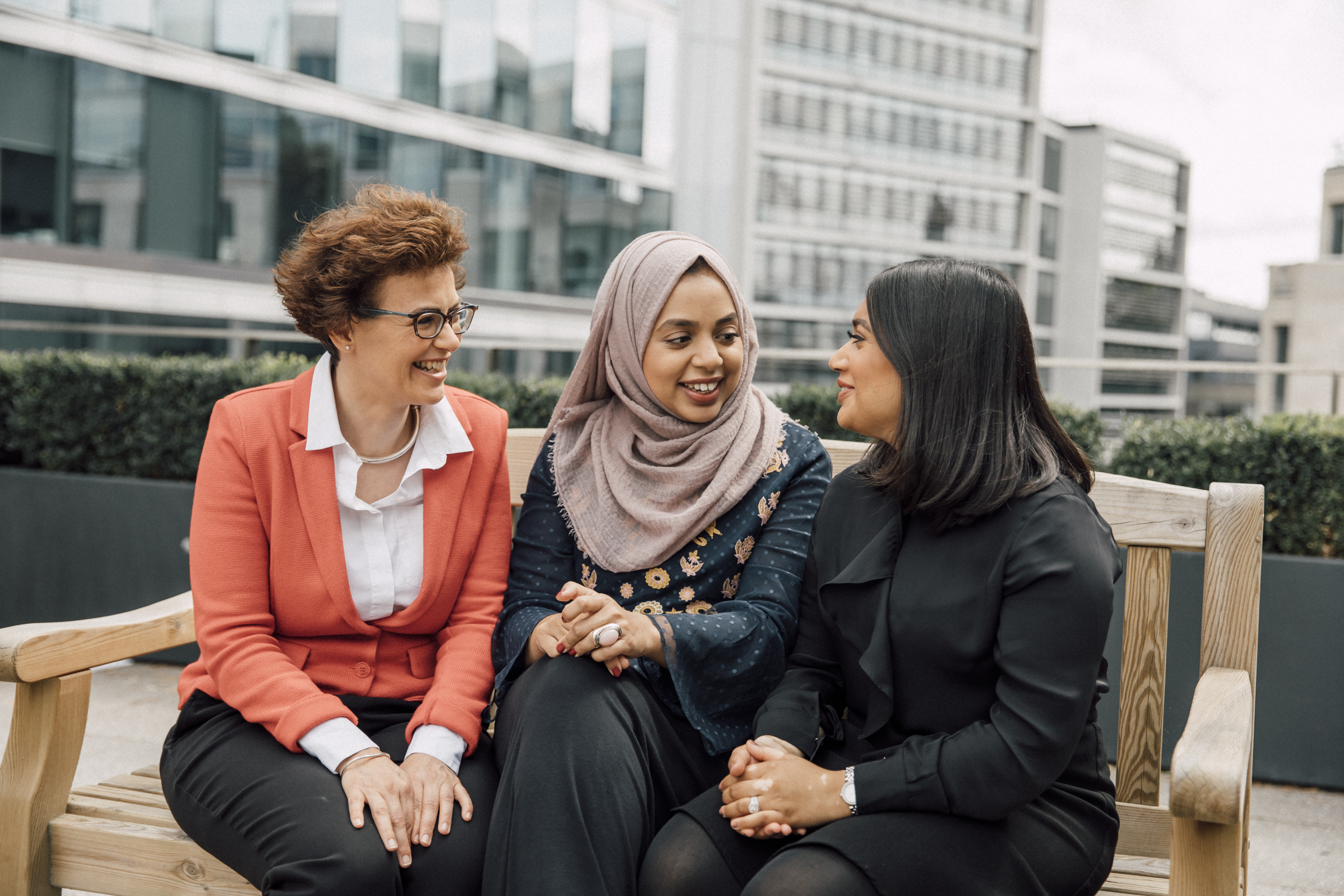 However, there is no substitute for first-hand experience when it comes to deciding whether a firm is right for you, so if you are able to apply to take part in the scheme, Dan would highly recommend it: "I did a week in M&A and a week in derivatives and trading – it was a great experience that confirmed everything that had initially attracted me to the firm. I had the opportunity to experience interesting work that made a real contribution to each team, even at the incredibly junior level of a vac schemer. That tells you a lot about what a firm is like. Research tasks were put into the context of the wider deal and the parties involved, and later one of the team would also come back and tell me how my research had been used, so I was able to gain excellent insights into the work and learned a lot in a short period of time."
As a trainee, it's not uncommon when working on a deal for your opposite number from the other law firm to be an associate.
The recruitment process doesn't end when a candidate accepts the offer of a training contract – the firm invests time in preparing them for trainee life. "We check in once a term with future trainees on the GDL, then throughout our bespoke LPC, we invite everyone into the office once a month," reveals Catherine. "We provide practice area talks by partners which correlate with bespoke LPC modules and assign each future joiner a trainee mentor with whom they can talk about possible seat choices and gain insights. Candidates are also invited to the firm's summer party and other social events so that they can get to know more people." Dan confirms that "a lot goes into preparing future trainees for life at the firm, so that when you start it's far less nerve-wracking – you already know people and have already spent a good amount of time in the office."
Once trainees start, they develop by working closely with partners and associates in the firm's distinctive small teams of three, in constant communication and collaboration with other trios. Now on his second seat in the commercial team following an initial six months in financial services, Dan says that "as a trainee, it's not uncommon when working on a deal for your opposite number from the other law firm to be an associate."
That early responsibility is combined with an extensive support system to help trainees thrive and realise their potential. "Every trainee is assigned a partner principal who oversees their development and provides advice and support throughout the training contract," Dan continues. "There are also training constituencies, which are small groups of trainees headed up by a partner, which form another layer of the support network."
When you are committed to remaining independent, this level of investment in trainee recruitment and development is key. "The care that we lavish on the 30 people we hire to ensure that they stay at the firm to become partners is difficult to overstate," Seán admits. "A high proportion of our partners trained at the firm and we want that to continue. Trainees are constantly assessed and their progress reviewed so that anyone struggling at any point receives the support they need and goes onto succeed. That is quite different to the approach of some firms and is borne out by our consistently very high retention figures."
If your interest has been piqued by this unique firm, there will be plenty of opportunities to learn more over the 2019-20 academic year, as Catherine explains: "We take a personal and tailored approach to engaging with candidates, over the usual big events. Instead, we get candidates off campus and into our office so they can see what we do. The old ways of campus socialising, such as drinks receptions and so on, increasingly don't fit all candidates. We find that increasingly candidates respond to skills-based interaction and this is what we are focusing on."
Even at the earliest stages, she points out that "the level of access to the firm sets us apart. Every student can call the graduate recruitment team with questions, while our partners also volunteer huge amounts of time into engaging with students and giving advice." With this level of cohesion, thoughtfulness and care permeating every aspect of the firm's recruitment and training, few firms are better placed to develop those talented commercial lawyers of the future who like to set the trend, are clear about what they want to achieve and want to do things differently.
By Josh Richman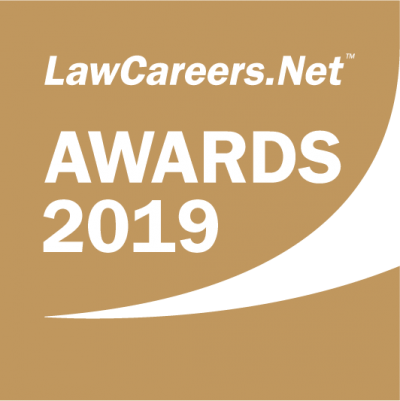 Best Recruiter – Large City Firm
The firm has a particularly strong application process. Unlike other firms which have a 'jumping through hoops' approach to recruitment, it feels like they are being active in selecting you. The team were friendly and supportive and encouraged applicants to perform at their best.